Vryno CRM Vs Zoho CRM- Features & Pricing Comparison
With every passing day, competition is increasing irrespective of the Business niche. With that, companies now understand the importance of having CRM software. According to research, around 91% of companies today have at least 10 representatives working on CRM software. But before we go and discuss Vryno and how it looks in front of giants like Zoho CRM, let's take a moment to understand What is a CRM?
CRM stands for Customer Relationship Management, a software that lets you manage and track the entire customer's journey from a Lead to a Customer. With Vryno's Mobile First Design, 15+ Integrations, and blazing fast user-friendly interface, it has been designed to make your job easy.
Gone are the days when you had to compromise either on your pocket or on the features of the product, take a look at the comparison listed below between Zoho CRM Standard edition & Vryno CRM's Elevate edition: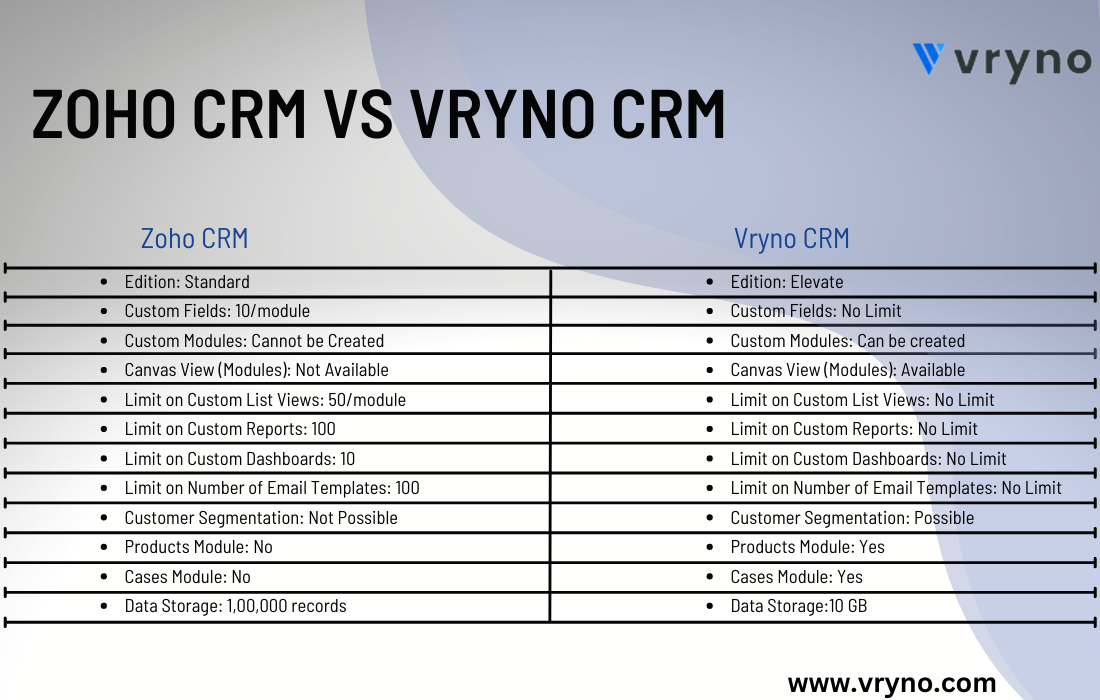 Coming to the pricing of both these software, while Zoho CRM's Standard edition is marked at Rs 800/user/month (Annual Billing), Vryno CRM's Elevate edition costs you only Rs 899/user/month (Annual Billing) with seamless automation and customization possibilities.