How to create Dashboards in Vryno CRM
How to create Dashboards in Vryno CRM
Dashboards are used to monitor business performance and the reports are shown to provide a quick and easy overview of how your business is performing with the help of charts and KPIs. You can create a dashboard and share it with all the users or a few selected users
Creating Dashboards
Depending on your business requirement you can create dashboards to get an overview of various business activities such as email analytics, lead status, marketing metrics, activity stats, and so on. Further, you can share these dashboards with selected or all users in your organization.
To Create Dashboard
a. Click the Dashboards tab.
b. In the view, dashboard top right-side corner +New Dashboard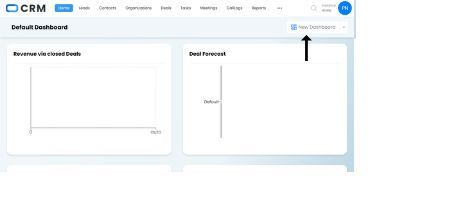 c. Enter a dashboard name and select modules according to the requirements then click save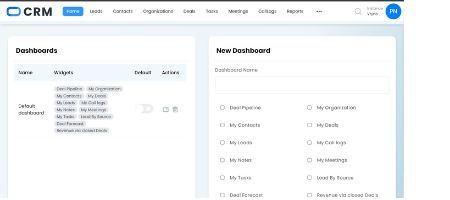 d. Click the checkbox to activate your dashboard.